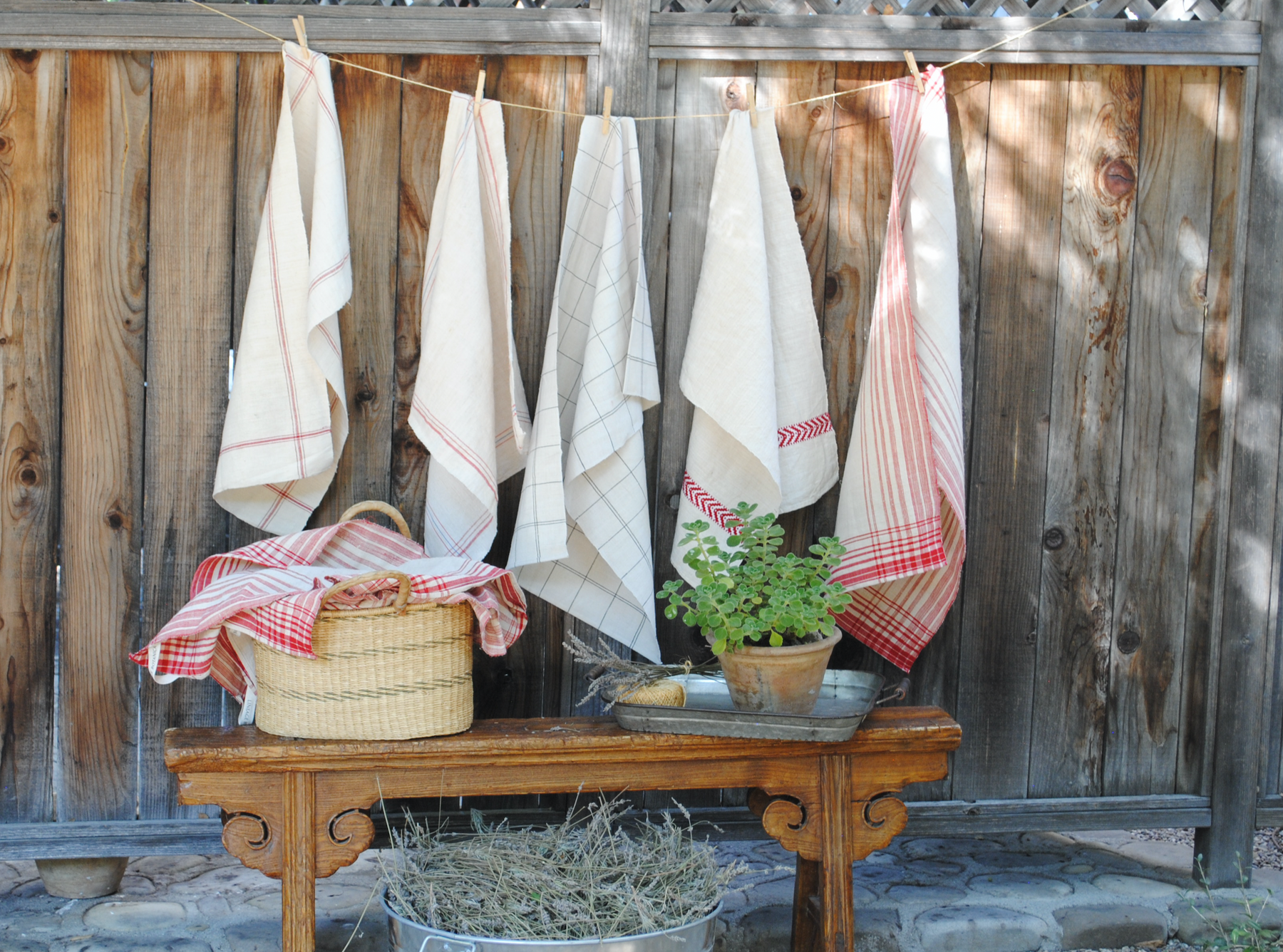 Heritage hemp dish towels: organic, handmade, farmhouse style
Using Heritage Hemp fabric is experiencing the unique qualities of our renaissance restorations. Long considered a durable fiber, hemp is highly absorbent, quick drying and durable.
From the simple and beautiful hemp dish towels, to the more luxurious linens and high-end bedding -- hemp is the ecologically friendly, "green" crop of the past and future. 
Learn more about Betsy and Lineage Botanica ....