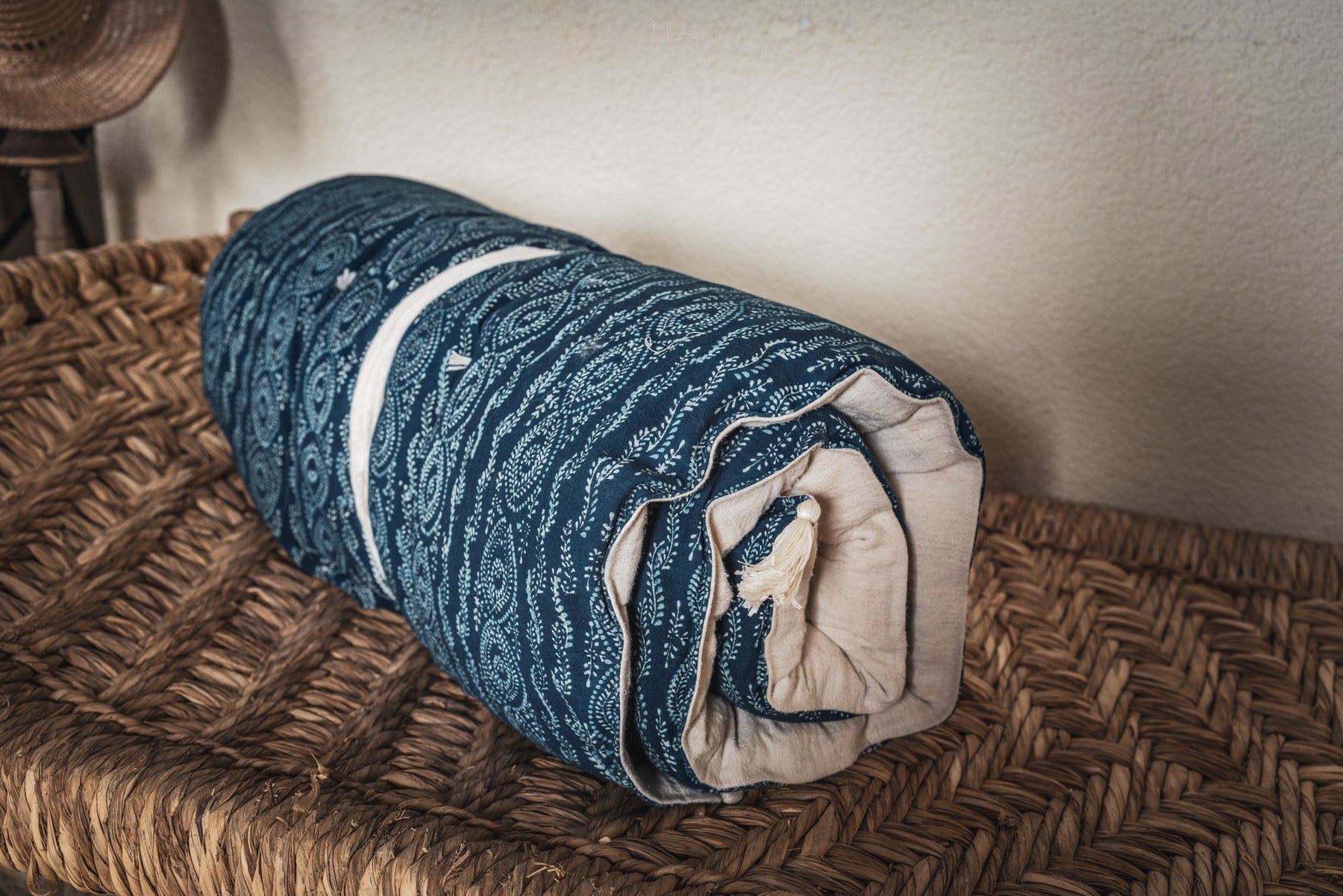 New Products - Bedrolls
 Our artisan crafted bedrolls are absolutely stunning, highly functional and enduring. We offer custom made to order or our in house designs, which are available on our website. Organic wool inserts create a soft, sturdy and long lasting fill. For a bench, bed, couch or the outdoors. Four designs in natural hemp with indigo patterns, and hand stitching details.
Each piece is hand crafted. Materials are antique hemp, indigo dyed hemp and cotton threads (tassels and stitching) with wool inserts. Zippers allow for removal and ease of cleaning. Made in Hungary with skilled artisans. Or indigo is dyed by
Sardi
, an 8th generation master. The rest is created by our team of creatives in and around Pecs, Hungary.
Every detail is considered. Every possible use is addressed. Ease, comfort, and beautifully designed, our signature at LB.
Thread colors can be applied to designs that create custom collections with products ranging from bedding, throws, blankets pillows, and table top. The hemp we use is all handwoven and antique. Once upon a time al textiles were home or community grown and processed, hand spun and then woven on home looms during long winter months. There is variation in texture and color due to the nature of all handmade things.