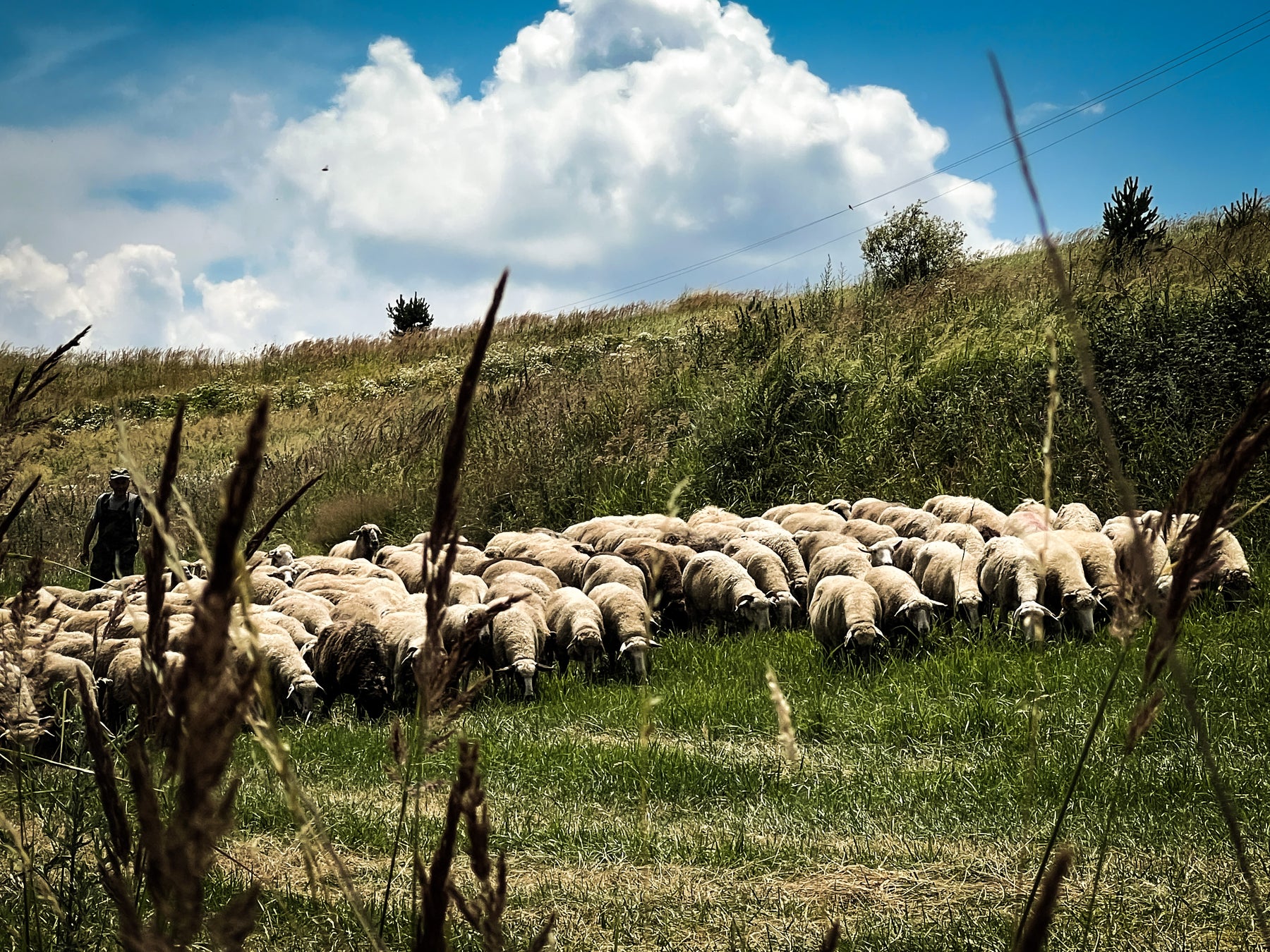 Bulgaria, Summer 2022
Returning to Bulgaria I found intact heritage, calm, kindness and incredible beauty. When traveling and for sourcing heritage textiles, I never know exactly what I will encounter. This trip, my fourth to the Rodope Mountains, was about bringing into focus the familiar. Not just for me, but for the people I go back to see. We are in sync now with an understanding that I will return again and that what I am looking for is authentic, hand made and the more unusual. There is plenty of tourism here that leans toward the modern or replica of traditional arts and crafts. Being from America, I stand out culturally through reference. But as I personally become familiar it is clear the warmth and sincerity of the mountain folk in the Rodope Mountains could not be more special.
Even my hopes of encountering the ever illusive endangered and indigenous Karakachan sheep and shepherd dog were met, not once but on three different occasions. We work with a weaver in a village that is the last of makers of the infamous Halishte rugs. However I am always looking for the older ones no one seems to want anymore. They are what I have coined "Beasties". Heavy, scruffy, endearing in reference to their lineage and use and incredibly beautiful. Ever more rare, I hit the jackpot and am returning home with a fabulous cache of rugs.
Karakachan Sheep, Shepherd and the infamous Karakachan dog.
I met Roma vendors at markets, on the side of the road, and at street fairs, shopkeepers that helped me with finding Halishte in their local villages and collectors of special heritage textiles that I return to year after year.
Everyday was an opportunity to connect, learn, and enjoy. The village of Gela is most spectacular and where I base from. Nestled in the Rodope's it is a place of peace, beauty and calm.
Who I meet and what I find on the road less traveled.
Bulgaria is ethnographically rich, unspoiled and a place that I have come to cherish.