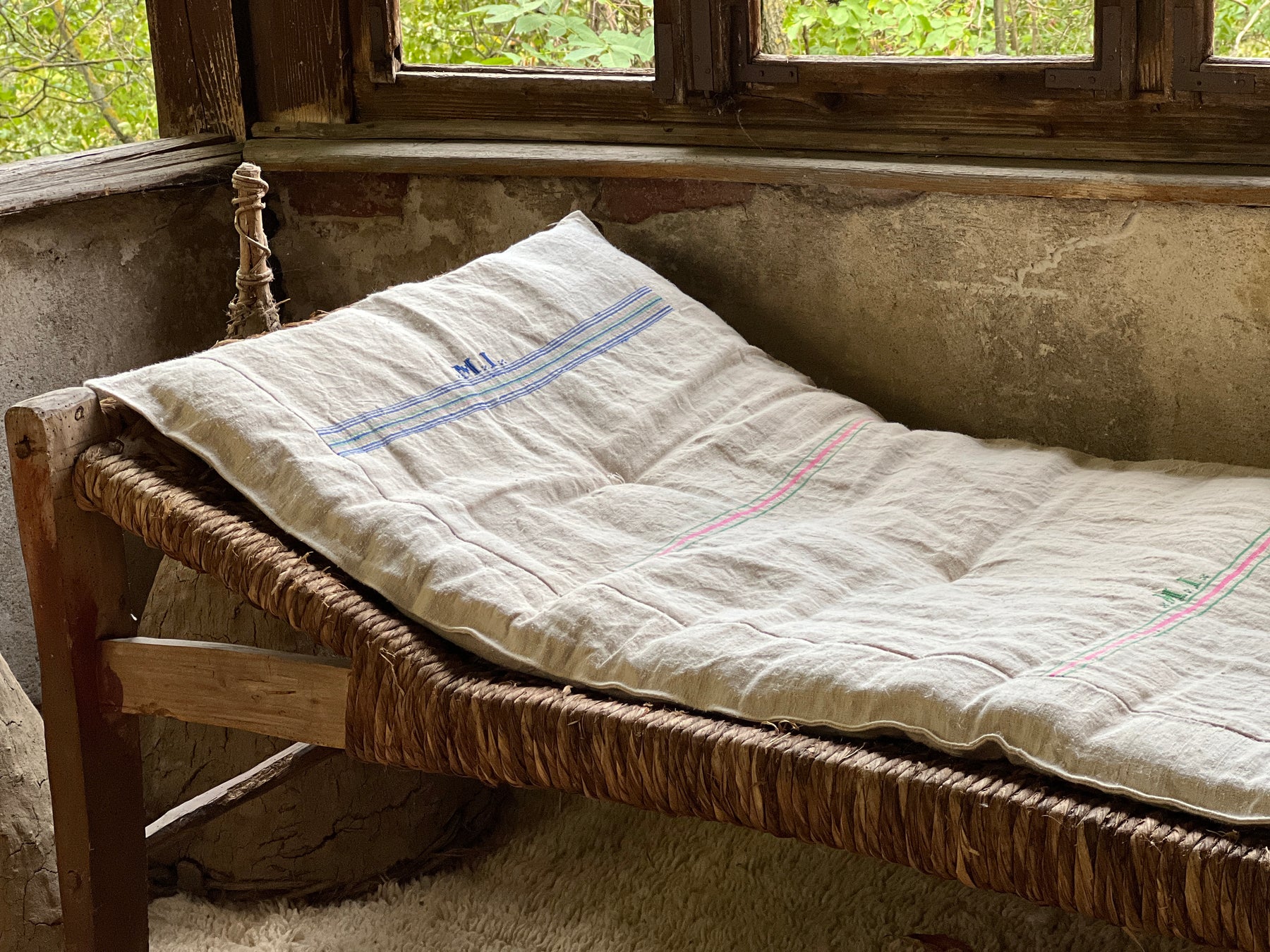 The Importance of re-crafting and Mending
When Lineage Botanica was still in its formative stages, founder Betsy Fields traipsed across Bulgaria, Italy, Hungary, Romania, and beyond, buying up all of the old and heirloom textiles she could get her hands on. She went to individual artisans, to flea markets, antique shops. She rooted around in barns, cellars, drawers — with the owners' permission, of course.
 Some people offered her roll after roll of moldering fabric, others cleaned out their closets and cupboards, piling up blankets, scarves, shirts, throws, and other textiles that hadn't seen the light of day for decades. Mountains of textiles grew in our Hungarian warehouse.
 Many of the pieces are in exquisite shape, ready to be woven into pillows or other provisions. But so much of them are moth-eaten or torn, stained or disheveled, frayed and tattered. It was enough to drive Fields to despair, first, and then to action, and she soon set about developing ways to repurpose and re-craft all of it.
The old, greying rolls of fabric are dyed indigo blue, and sewed into duvet covers. Moth-holes are mended with lovely little designs, giving the textile one-of-a-kind charm. Smaller pieces of fabric are made into patches, so our customers can do their own mending, or sewed into sachets, bags, and other small goods. All of our down is repurposed.
 And still we strive constantly to do find ways to give materials second, third, even fourth lives, thereby easing our own — and our customers' — impact on the planet.
 Each "New Heritage" piece we craft becomes a one of a kind treasure, meant to last a lifetime or more.